Back to all posts
Posted on
2023 Kindergarten Gradual Entry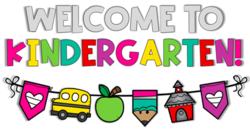 Welcome to Kindergarten!
To begin your child's Kindergarten experience, the Ministry of Education reduces the regular time of instruction by 25 hours during the first few weeks of school. This supports smooth transitions from home to school, and allows children focused time to connect with their kindergarten teachers and adjust to the new social/emotional realities of elementary schooling. At Alexander Park, children attend partial (two hour) days for the first eight regular days (Wednesday, September 6 to Friday, September 15). Children are assigned to a morning or an afternoon group during this time. Full days begin on Monday, September 18.
If you are unsure of your child's time, or you are new to register your child at Alexander Park, please call the school at (250) 344-5513. The school's office is closed from Saturday, July 8 to Sunday, August 20.
The first day of school is Tuesday, September 5. Kindergarten families are invited to join the whole school community from 10:00 to 11:00 for a pancake breakfast to welcome the new school year (Grade 1-3 students stay an extra hour afterwards, until noon).